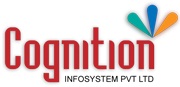 It gives me great pleasure to welcome you to MGM College. A career planning and decision making is one of the most crucial aspects of an individual's life, an important factor which has a lasting effect on the individual and the society. So one is always looking for opportunities to improve self and one always comes to the same conclusion that the only way is through hard work, concentration and continued application.
The courses offered at MGM are structured with this view. Requirement of the modern education system empowered with academic excellence and professional attitude for a successful entrepreneur respond to this change. All you need to take the initial step and see how you path to dream destination of attaining a fruitful professional degree will pave a bright future, step into MGM and ensure a life time successful professional career.

Your success is our motto, your motto is to shape your own future.
Be a part of our mission and fulfill your dream. I wish you the very best in your all future endeavors.
With best wishes
Seema Mishra
Director